Where
We're At
…and where we're going!
Where you can find us
We envision a future where everyone in Bowling Green has access to fast, reliable fiber internet. If you live in one of the shaded areas on the map, good news! Stupp Fiber service will be available as soon as construction is complete in your neighborhood. Don't wait to get your home added to the list, and be on the lookout for updates!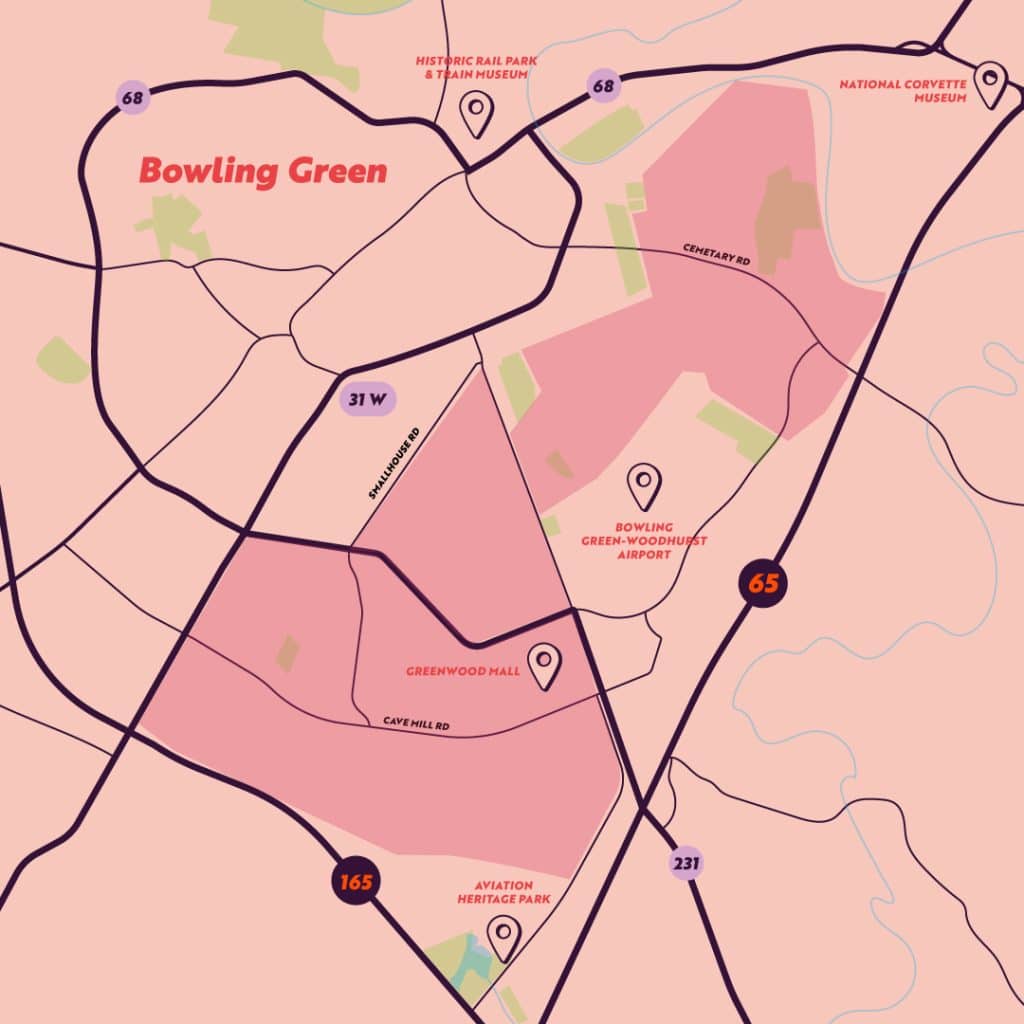 But that's not all…and we know it!
We're still growing, and you can help decide where to go next!
Contact us to let us know of locations that could use a "step up" in internet.